The Penthouses @ Rainier Square are a highly select group of the four most spacious and stunning residences, offering unmatched luxury, views, service and elite lifestyle. Each of the luxurious three-bedroom apartments offer the highest level of upgrades, providing unparalleled views from the highest residential floor in Seattle 850' above the street below.
Premium Residences are located on floors 53 to 57 and offer elevated finishes and features. Signature interiors and contemporary lines are accented by warm palettes and materials. Soaring 10' ceilings and window lines and column free floor plans provide for open, breathtaking unparalleled views.
All-inclusive annual and multi-year leases are available, with reserved gated-access parking, EV charging, pet fees and priority access to Resident Services.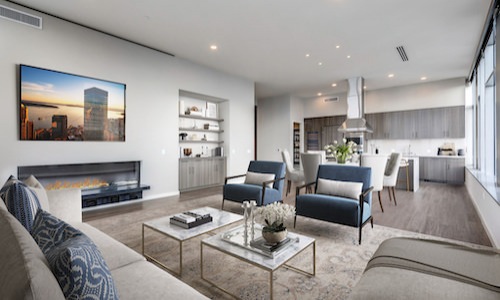 Elevated All-Inclusive Living
Penthouses and Premium Residences, situated on the highest floors of Rainier Square, offer unmatched luxury, views, and ultra-exclusive lifestyle including the highest level of available amenities and Resident Services care.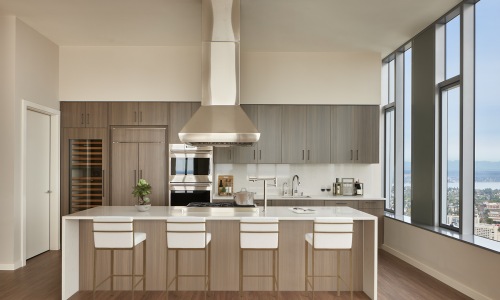 Showcase Kitchens
Created as a centerpiece of the home, the kitchen is a culinary dream and gathering area that features generous islands, high-end appliances, natural stone, and meticulous functionality and storage space.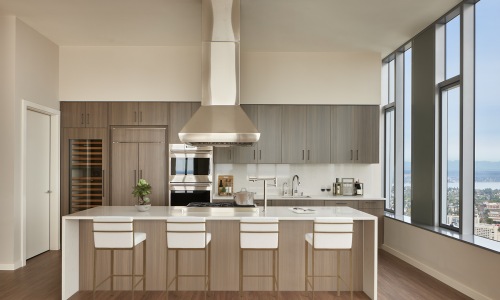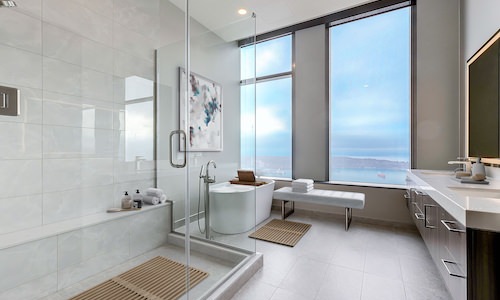 Lavish Bath Suites
Designed as a sanctuary and place of respite, these lavish bath suites feature a calm palette with organic tones and influences of nature and sky.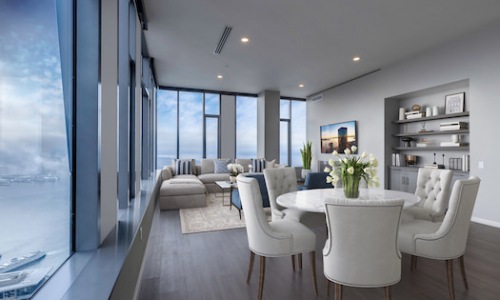 Generous Living Spaces
Set against walls of windows, the living spaces are designed to maximize light and views, bringing the stunning horizons of the Pacific Northwest into your home.